Build your own Financial Service
We can help you build complete fintech solutions, with design workshops, technical development and app configuration, so that you can launch in record time.
Build your own branded banking app, block by block
AAZZUR's smart banking platform enables you to offer everything your customer needs to manage their financial life on their smartphone or online with an excellent UX – in your branding and with your own special touch.

Pick and choose from our Smart Finance Blocks to build the basics of the perfect mobile banking hub. Then add your own touch with your own unique design and branding thanks to our component-based front-end solutions – the only limit is your imagination! From accounts to currency exchange, investments. loans and insurance, our APIs enable you to build your own personalised banking solution within weeks, instead of months.
Embed value-added Financial Services
Integrate our Smart Finance Blocks into your existing product offerings to provide your customers with a range of financial services, including insurance and lending, exactly when they need them.
Learn more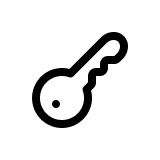 Empower Fintech
Orchestration
Connect to our platform featuring AAZZUR's cutting-edge library of APIs. Our platform enables effective fintech orchestration, so clients can easily manage the features they want, exactly how they want them.
Learn more
Book a free demo, or get in touch with our expert team today.
Send us an email to:
contact@aazzur.com