Empower Fintech Orchestration
Capitalise on AAZZUR's cutting edge middleware technology to bring your existing products to the rapidly expanding Embedded Finance market, allowing your current and potential customers to access and utilise fintech features precisely as they need them.
Be a embedded finance supplier
AAZZUR's innovative connectivity technology enables you to rapidly become a provider of embedded finance. If you aspireate to expand your reach and offer your regulated products to a larger audience, our middleware enables you to quickly bring your ecosystem to market with reduced costs, reduced risks, and increased efficiency compared to building it from scratch.

Furthermore, by seamlessly integrating into our existing ecosystem, you can rapidly expand the reach of your regulated products and generate new revenue streams.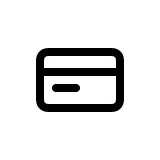 Build your own Financial Service Proposition
AAZZUR has the expertise to guide you to launch your own branded fintech solution. Our technical and design workshops help you create solutions that meet your specific requirements, all in record time.
Learn more
Embed value-added Financial Services
Integrate our Smart Fianance Blocks into your existing product offering, so that you can offer your customers a range of services, from insurance to lending, right at the point-of-need.
Learn more
Book a free demo, or get in touch with our expert team today.
Send us an email to:
contact@aazzur.com