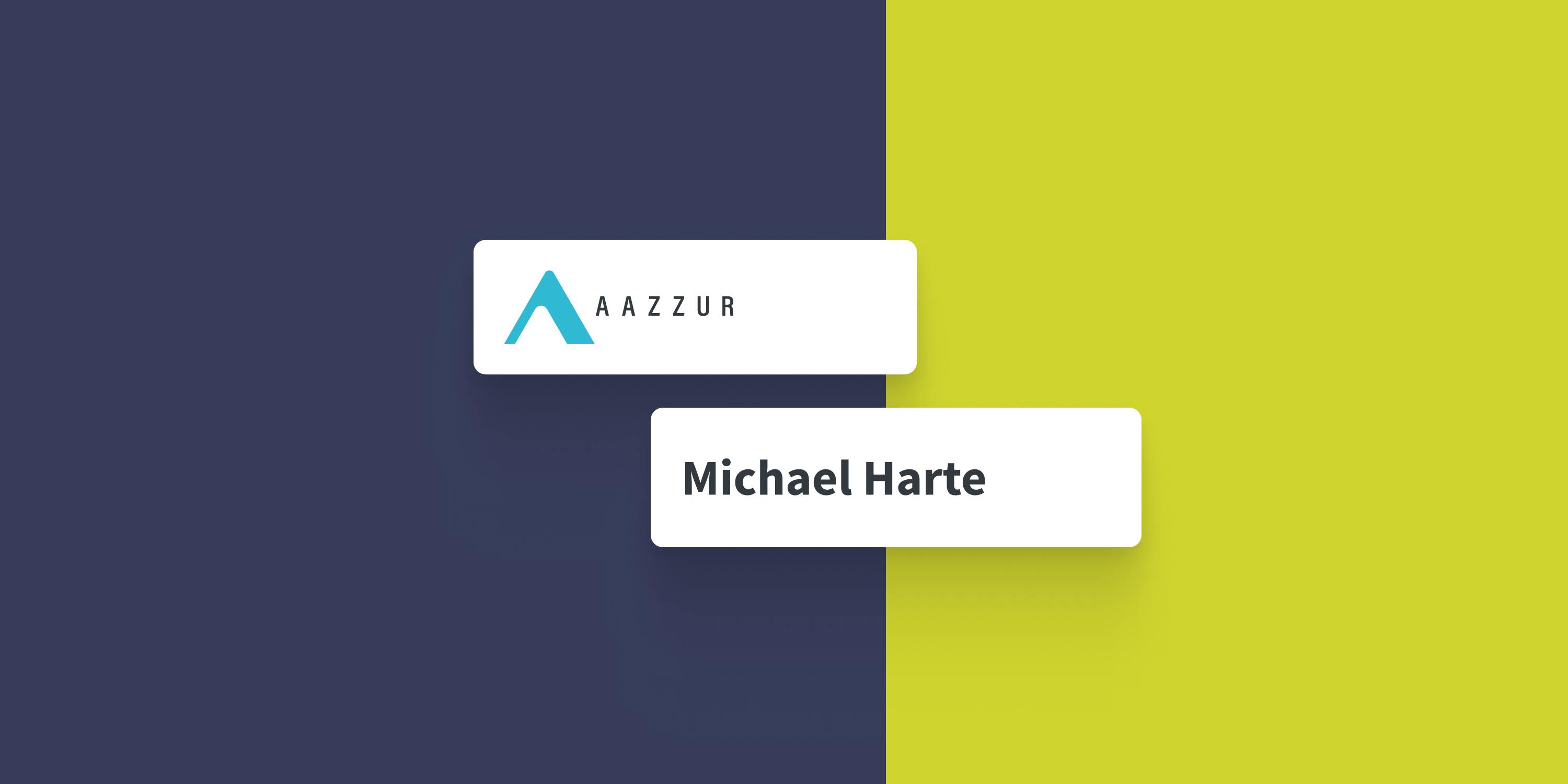 BERLIN, October 25, 2023 – AAZZUR, Berlin-based innovative embedded finance orchestrator/aggregator appointed Michael Harte, executive, researcher, technologist, and digital strategist as its newest advisor.He is the first of several additional advisors to be named in the weeks to come as the company embarks on the next phase of its global growth.
Prior to joining AAZZUR, Harte served as Santander's chief operating officer, Barclays chief of operations and technology and CIO of Australia's Commonwealth Bank. He is currently an industry research fellow at MIT with CISR. On a personal level Michael is an innovator and humanist. 
AAZZUR orchestrates and embeds financial products into user journeys for FinTechs, Banks, and Corporates – right at the point of need, without building a tech stack. Providing a Fintech Platform-as-a-Service to get companies to market and revenue quickly without extensive investment in technology. 
Philipp Buschmann, founder and CEO of AAZZUR, "The formation of our advisory board is another significant step forward in AAZZUR's journey. I'm honored to have Michael join the advisory board. The deep understanding of the decision and banking processes, a network that is unmatched together with a personality I admire will bring immense value to AAZZUR and its Shar e holders. I look forward to drawing on his decades of operational expertise, which will be invaluable as AAZZUR continues to expand our operations on a global scale."
Michael Harte shared, "I met Philipp and became acquainted with AAZZUR a few years ago and have been watching them progress very well since then. I feel now is the time that my network of clients and banks can bring AAZZUR to the next level. I am looking forward to working together and making AAZZUR the Go To brand for embedded finance and FinTech orchestration."
Michael will join Francisco Lorca, Francesco Cuccovillo and Marc de Speville as advisors. 
The new board will consist of internationally recognised leaders from diverse professional backgrounds and specialities, including banking, financial services, capital markets and technology. Board members will work closely with AAZZUR's leadership team to offer strategic help and advice that supports its ambitious goals.
About AAZZUR
AAZZUR provides embedded finance orchestration of smart tech, banking, lending, wealth, ecommerce and more. 
For enterprises, financial-services companies and startup-ventures that want to launch or digitize embedded financial services, AAZZUR's API platform and smart front-end solutions get the job done.
AAZZUR provides a Fintech Platform-as-a-Service that accelerates time to market and revenue and minimizes investment in technology. With AAZZUR clients can be "all connected" to the world of fintech with one integration!
AAZZUR is the fastest and most reliable and cost-effective way to embed financial services; 10x cheaper and 4x faster than "doing-it-yourself". And with partner, in-house and AAZZUR's plug and play deployment models, there is a solution for every type of business.
AAZZUR is a European company with a presence in London and Berlin. 
To accelerate your embedded finance journey today, work with AAZZUR.