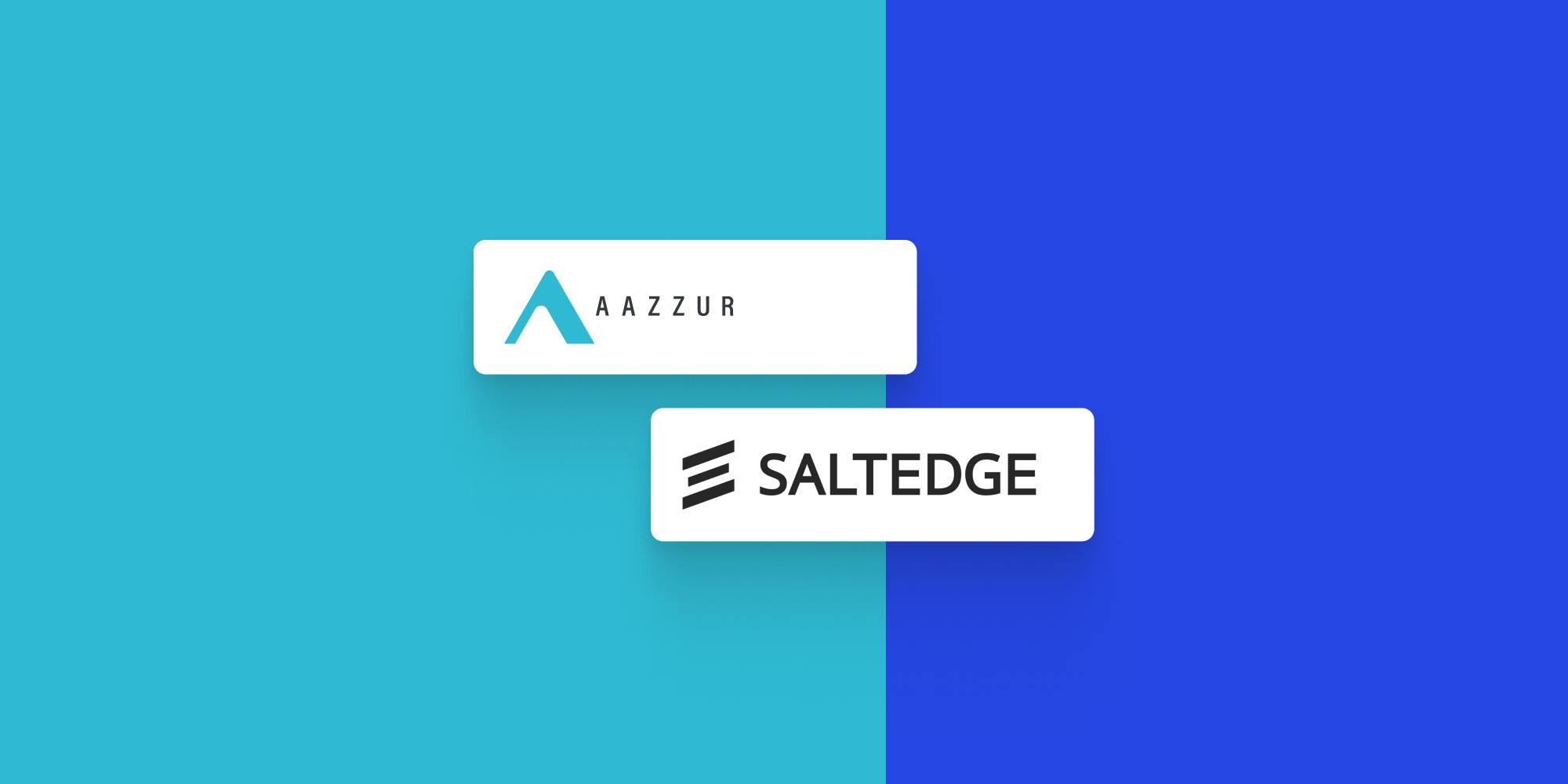 BERLIN/ONTARIO, May 30, 2023 - AAZZUR, an innovative embedded finance integrator, has collaborated with Salt Edge, a leading open banking platform, to enrich its open banking offers and accelerate go-to-market for its clients.
The collaboration will see Salt Edge's cutting-edge open banking technology and compliance solution integrated into AAZZUR's embedded finance ecosystem. This integration will enable AAZZUR to broaden its open banking offerings even further while providing its clients with better financial insights, risk management capabilities, and financial data security.
Salt Edge offers AAZZUR a unique opportunity to help its clients meet the strictest open banking requirements while delivering innovative solutions faster than ever before. AAZZUR's clients will benefit from Salt Edge's superior financial API platform, its PSD2 Compliance Solution, making the innovation more secure. In the end, the final user enjoys an upgraded customer experience which includes enhanced onboarding and risk assessment capabilities, enriched financial data insights, comprehensive financial data security, and overall fairer services.
"I am thrilled about our collaboration with Salt Edge and the integration of their exceptional open banking gateway into our smart finance ecosystem. Salt Edge is a company that has started in aggregation but has taken things to the next level. Salt Edge impresses on growth, resilience and ingenuity. We are truly excited about joining forces and deploying their solutions to our customer base", said Philipp Buschmann, CEO of AAZZUR.
"Here at Salt Edge, we're thrilled to join forces with AAZZUR, an innovative platform for embedded finance, both sharing a common goal to build a world where better financial wellbeing is effortless. We double our forces to bring innovations to the financial landscape through seamless open banking solutions. Now more banks and EMIs will become open banking compliant while having at the core a perfect match between customer safety and convenience", added Alina Beleuta, Chief Growth Officer at Salt Edge.
About AAZZUR
AAZZUR provides embedded finance orchestration of smart tech, banking, lending, wealth, ecommerce and more.
For enterprises, financial-services companies and startup-ventures that want to launch or digitize embedded financial services, AAZZUR's API platform and smart front-end solutions get the job done.
AAZZUR provides a Fintech Platform-as-a-Service that accelerates time to market and revenue and minimizes investment in technology. With AAZZUR clients can be "all connected" to the world of fintech with one integration!
AAZZUR is the fastest and most reliable and cost-effective way to embed financial services; 10x cheaper and 4x faster than "doing-it-yourself". And with partner, in-house and AAZZUR's plug and play deployment models, there is a solution for every type of business. To accelerate your embedded finance journey today, work with AAZZUR.
About Salt Edge
Salt Edge – a financial API platform with PSD2 and open banking solutions for every business. The company has two main vectors of activity: enabling third parties to get access to bank channels via a unified gateway, and developing the technology necessary for banks to become compliant with the directive's requirements.
ISO 27001 certified and AISP licensed under PSD2, the company employs the highest international security measures to ensure stable and reliable connections between financial institutions and their customers. The company is integrated with 5,000+ financial institutions in 50+ countries. Salt Edge has been named a Strong Performer by The Forrester Wave™: Open Banking Intermediaries, 2023 Report.