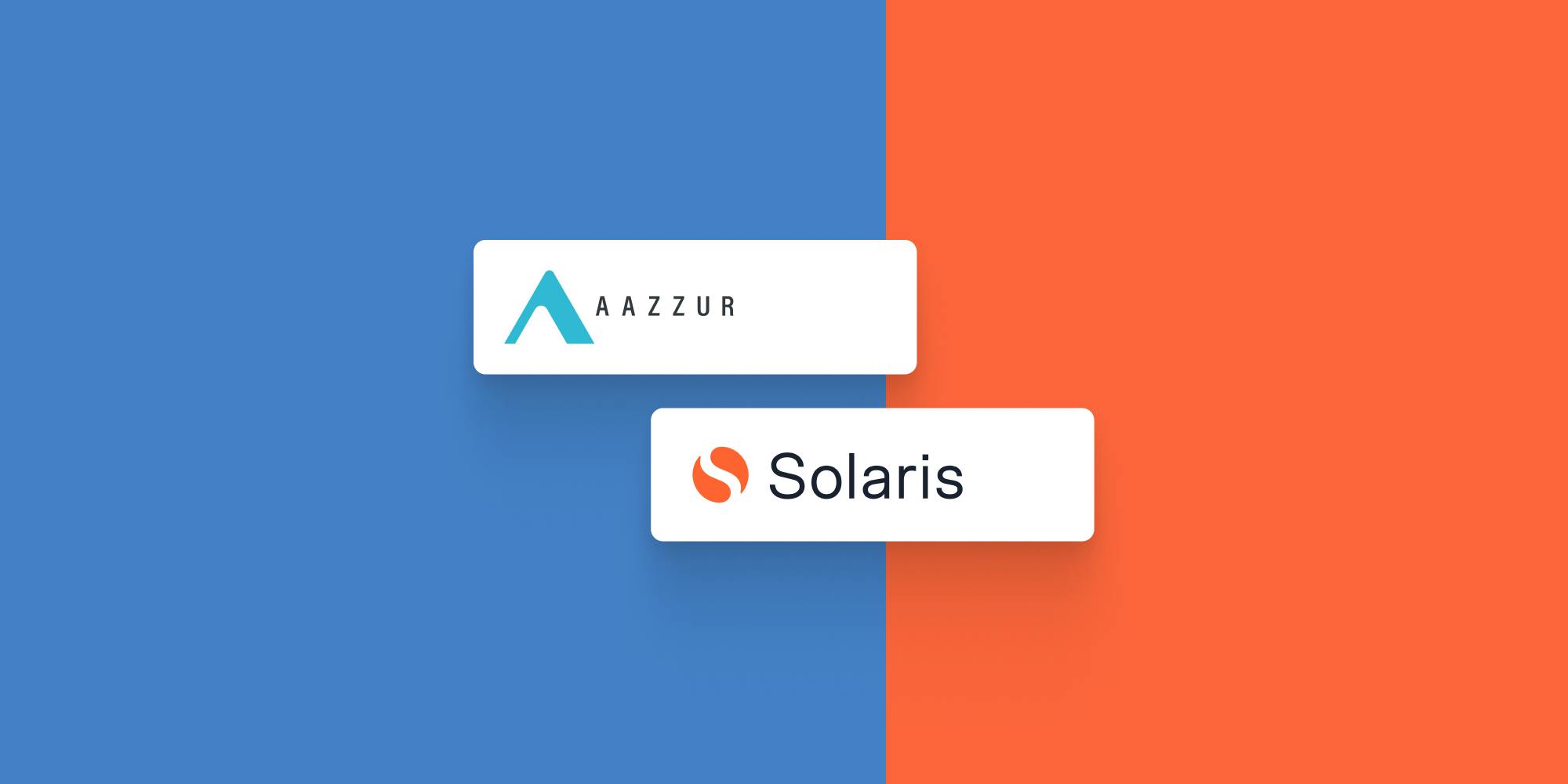 BERLIN, October 25, 2022 - Innovative embedded finance integrator AAZZUR has partnered with Europe's leading embedded finance platform Solaris.

The move will see AAZZUR increase its number of compliance-ready core banking products, with a focus on embedded lending, utilising the regulatory and technical expertise of Solaris.

AAZZUR will also offer front-end layers, integration and value-adde financial products to German clients of both companies looking to enter the BaaS and embedded finance space or even build their own challenger bank.

Philipp Buschmann, CEO, AAZZUR, commented: "Like us, Solaris is committed to levelling the playing field when it comes to financial services, and I'm excited we are finally able to announce our partnership. Our initial focus will be building out our embedded lending offering further, but this is just the beginning. As two companies focusing on different layers of the fintech orchestration pyramid, there are endless ways we can work together."

Germain Bahri, Head of Strategic Partnerships at Solaris, added: "Through our partnership, we are combining AAZZUR's best in class frontend technology with the Solaris BaaS platform – enabling anyone to embed financial products instantly and at the point of need, in a beautiful and simple interface. The cooperation between experienced partners in the BaaS space opens up many opportunities and will help us and our partners to make products even more customer centric."

Berlin-based AAZZUR enables companies to create an entirely new mobile banking app from scratch or enhance their existing offering within just weeks thanks to its modular smart platform. Its embeddable Smart Finance Blocks means clients can add everything from budgeting tools to insurance and carbon offset programmes in order to make their customers' lives better.

Also based in Berlin, Solaris is Europe's leading embedded finance platform empowering the future of financial services. The tech company enables businesses to easily provide trusted and innovative financial experiences to their customers. Through smart APIs, partners can embed financial services quickly and compliantly into their own product offerings.