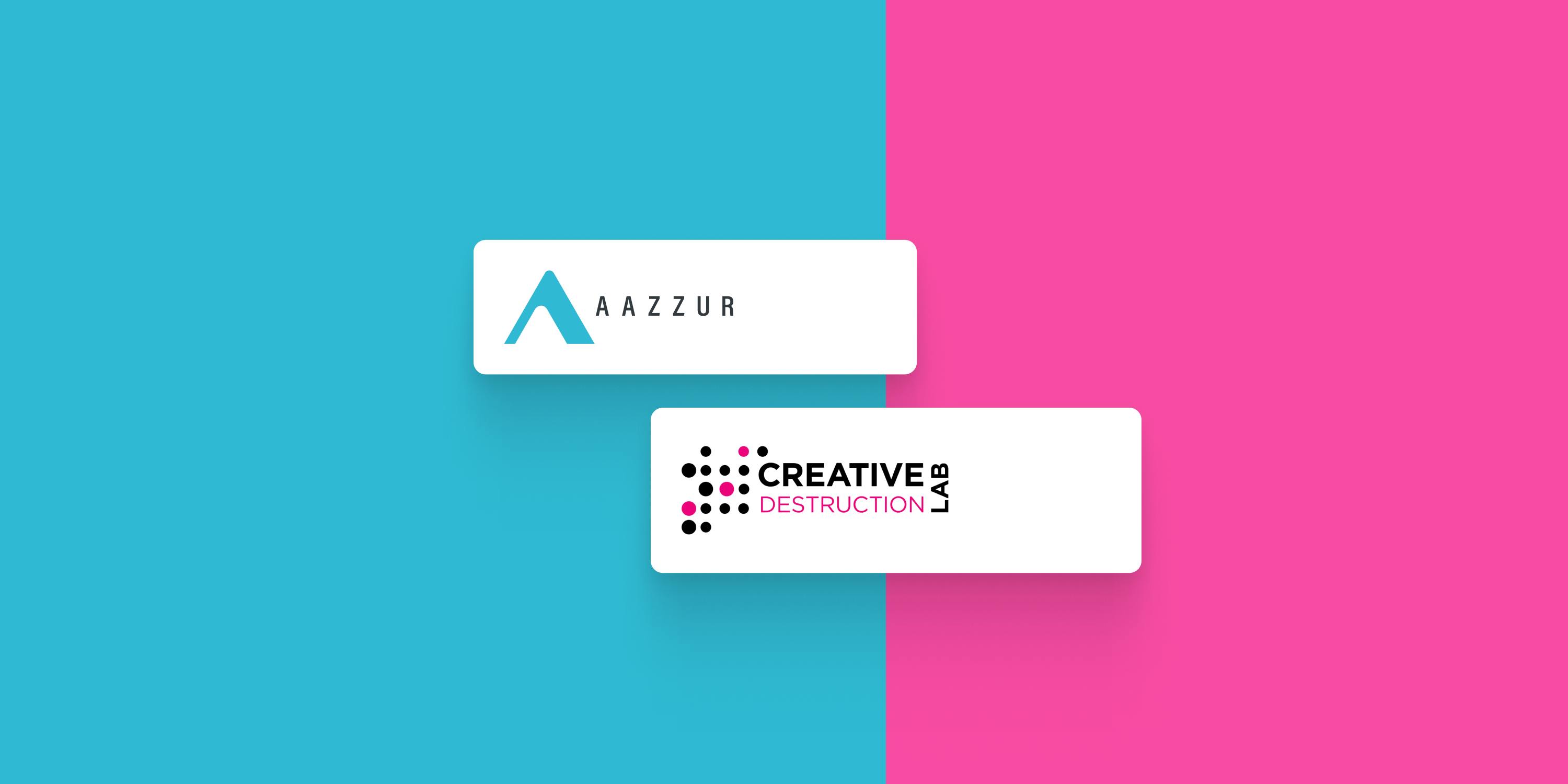 TORONTO/OXFORD/BERLIN, November 6, 2023 – Berlin-based, fintech orchestrator/ aggregator AAZZUR has been selected for the Creative Destruction Lab Programme at the Saïd Business School, University of Oxford, as part of their FinTech Stream.
AAZZUR orchestrates and embeds financial products into user journeys for FinTechs, Banks, and Corporates – right at the point of need, without building a tech stack. Providing a Fintech Platform-as-a-Service to get companies to market and revenue quickly without extensive investment in technology.
They have built an ecosystem of world-leading fintechs such as Solaris, Wise, railsr, treezor, Fourthline, Sikoia, Channel Capital, Bsurance, Openpayd, additiv, Hamburg Commercial Bank, ViaCash, and Portagon creating a platform that enables non-fintechs to access their compliance-ready, complete techstack with just one integration.
AAZZUR enables any business to embed banking, wealth management, lending, sustainability investments and more, so they can offer their customers world-class contextualized financial services, at the precise point where they need them.
By being selected for the CDL Programme, AAZZUR has been highlighted as a company changing the landscape of the financial services industry as fintech solutions become increasingly vital for traditional and non-traditional financial service providers.
The Creative Destruction Lab (CDL) is a non-profit organization that delivers an objectivesbased programme for massively scalable, seed-stage, science and technology-based companies.
The nine-month programme pairs founders with experienced entrepreneurs and investors to set focused, measurable objectives with the goal of maximizing equity value creation. Founded in 2012 by Professor Ajay Agrawal at the Rotman School of Management at the University of Toronto, it has expanded with locations in 13 business schools around the world. Creative Destruction Lab - Oxford was the first CDL site in Europe, launched in 2019 at Saïd Business School.
"The AAZZUR team is very excited to participate in the Creative Destruction Lab Oxford programme, it is an incredible resource which is impeccably and professionally structured. It will provide an excellent opportunity for mentoring from accomplished entrepreneurs, angels, economists, and scientists and to foster connections with innovative decision makers from banks, corporates and other major industry players," says CEO Philipp Buschmann.
"We couldn't be more thrilled to get further confirmation that we are on the right track with our innovative platform."
Creative Destruction Lab operates 20 streams including, Advanced Therapies, AI, Climate, Energy, Fintech, Health, Space and more in 13 locations globally. It has had 7900+ founders, 2900+ participating ventures, 900+ CDL Alumni and over $28B CAD in Equity Value Creation.
Find out more about how AAZZUR is using its proprietary Smart Finance Blocks to integrate embeddable financial products, please visit the AAZZUR website and on LinkedIn.
Learn about Creative Destruction Lab's mission is to enhance the commercialization of science for the betterment of humankind, go to Creative Destruction Lab.