11 Jun 2022
Reflections on Money20/20 Europe by Philipp Buschmann
By Philipp Buschmann, co-founder and CEO of AAZZUR.
Last week I had the honour of heading to Amsterdam for Money20/20. The conference was founded in 2012 by fintech veterans from Google, TSYS and Citi that wanted to create an event that was genuinely useful and enjoyable. Something built for the industry, by the industry that moved away from, in their words, traditional "snoozefest business conferences."
Well they have achieved that - and then some.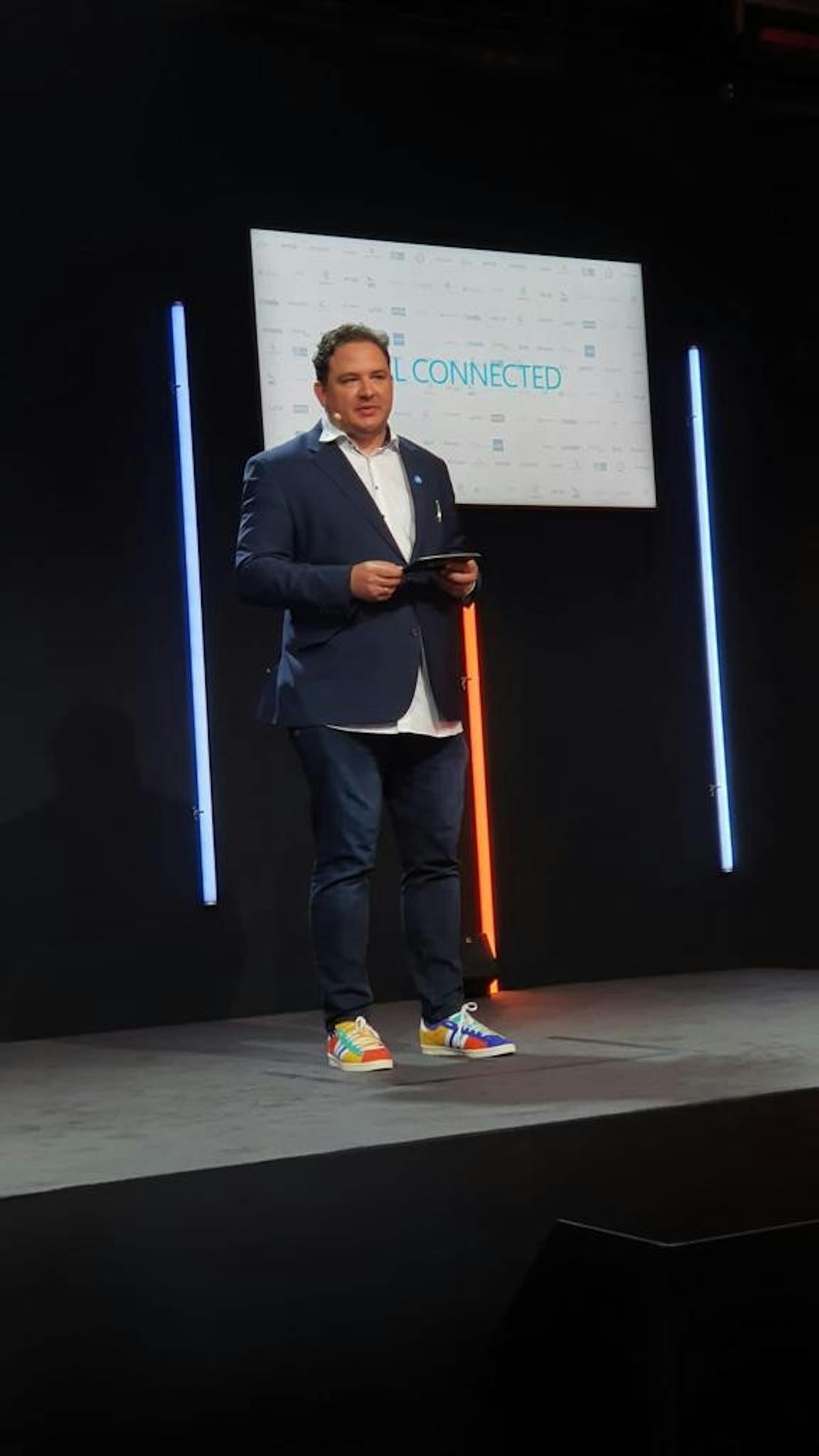 So before I go any further, I'd like to say a huge thank you to the organisers (especially Alma, Gina & Scarlett) for putting on such an incredible event. Conferences can so easily be a reluctant "have-to-do". From the moment I landed in Amsterdam, I quickly realised Money20/20 was a resounding "want-to-do" and I can't wait for next year. 
I was lucky enough to attend the conference not just as a visitor but as a speaker too. It was a privilege and a huge thank you again for having me. 
But as much as I loved speaking, more than anything I loved meeting old friends - and making new ones - from the fintech community.
It was so much fun to chat with colleagues from Treezor, Railsbank, IDnow, Atmen, Fintech Alliance, Dandelion Payments, Seedl AI, Perella Weinberg Partners, Wiserfunding, Papara, Skaleet, Kantox, Solaris, Toqio, Sikoia, Green Digital, Nium, Tandem, Deutsche Bank, ING Ventures and many others.
And ahead of our upcoming funding round, I was also able to meet with investors and, I hope, begin charming new ones.
Over the three days, as I spoke to my fintech colleagues and watched their talks, three main themes began to emerge. I'd like to share them with you here. 
The rise of the orchestration layer 
This was the name of a panel discussion I saw which featured Johan Strand from Zimpler, Mélisande Mual from the Paypers, Adil Rehman from Goldman Sachs, Rob Cameron from Barclays Payments and Joanne Dewar from Global Processing Services. But as a theme, I saw this come up time and time again. Both on stage and on the floor of the conference hall.
An orchestration layer means a layer of fintech aggregators bringing together a vast selection of services for brands, both financial and otherwise, to use. Within these layers are other layers. There is a payments layer with companies like Sikoia. For BaaS, it is firms like our partner Railsbank. For fintech services, it is companies like AAZZUR. Then for the front-end, companies like Toqio and again AAZZUR.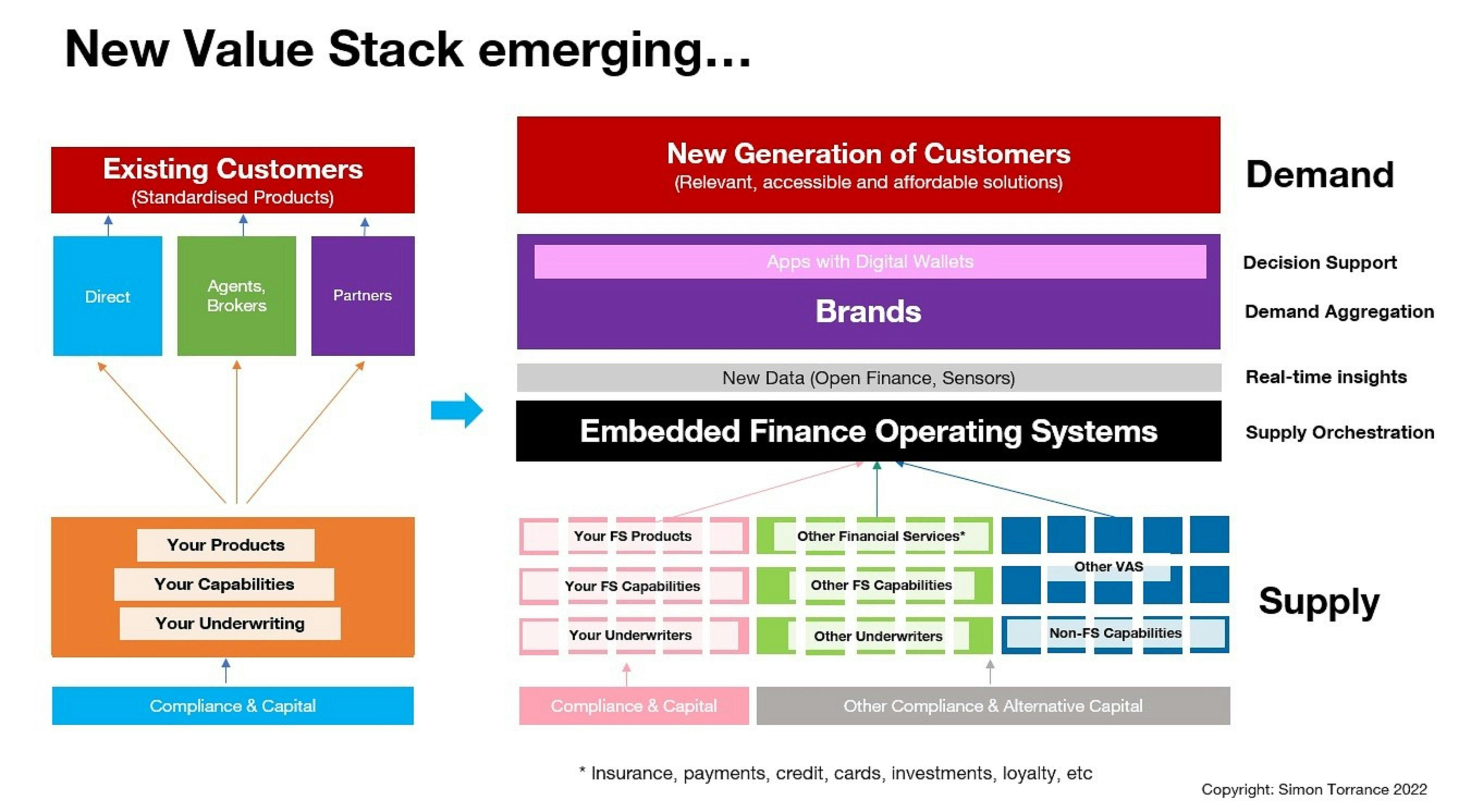 The number of conversations I had on this very topic made me more convinced than ever about the importance of the work we're doing with embedded finance at AAZZUR. 
The monetisation of open banking
This was the only other topic that got as much airtime as the orchestration layer. There were a number of talks which discussed it in detail, but the standout for me was Daniel Kjellén from Tink's headline session with Visa Europe. Hearing the details behind Visa's acquisition - the biggest in the space yet - was fascinating and confirmed something I've been telling clients and investors for a long time now:  Fintech is finally becoming an earner.  
And companies like AAZZUR are going to be a huge part of it. 
The big brands will be here soon 
The third theme is more of a prediction and that is that very, very soon the world's biggest brands - such as Apple, Amazon and Google - are going to be here. By here, I mean Money20/20. But I also mean the embedded finance space. There's just too much potential and innovation for them not to be.
A final word
I'd like to end as I began - with a huge thank you. To the organisers and all who attended. It was an amazing few days. As soon as I stepped off the plane it was non-stop, and not a second was wasted. So, again, thank you and I'll see you next year!
– Philipp